Watch the symposium here: Symposium Humans, fungi, rottenness, and the future of soil
Norwegian BioArt Arena´s (NOBA) symposium 2022: Humans, fungi, rottenness, and the future of soil. 
NOBA´s symposium 2022 Humans, fungi, rottenness, and the future of soil is the first in a series addressing our relationship to living soil, seen from a more-than-human perspective.
The symposium takes a deep dive beyond a complex surface full of living organisms, into the ground below our feet. We will be investigating soil in the Anthropocene, from a macro to a micro perspective. From the vast landscape to the smallest organisms found in the soil. From issues relating to food production, post-production, and -processes, to decay, death and spirituality. From changes in soil health to soil exhaustion, and practices of soil repair in damaged landscapes, to future speculations on how we can build more sustainable futures in our interaction with the living soil.
The event can be seen as an experiment: an interdisciplinary platform for artists, scientists, and researchers where their practice, projects, and interest in the living soil can be discussed in dialogue with the public, based on their respective fields.
Inviting local, national, and international artists, scientists, gardeners, entrepreneurs, and designers from Ghana, Germany, Indonesia/Brazil, Sweden, Finland, and Norway, we aim to create an experimental and interdisciplinary platform with art at its core.
Guest Speakers:

Kåre Aleksander Grundvåg
Janna Holmstedt
Erik Joner
Mari Koppanen
Daniel Lie
Malin Lobell
India Mansour
Sybille Neumeyer
Arne Skaug Olsen
Tracy Thompson
Jørn Viumdal
Moderated by:
Lena Håkansson
Curated by:
Eli Skatvedt & Lena Håkansson
Coordinator:
Rebekka Sæter
Marketing:
Elina Gobeti
Graphic Design:
Raquel Maia Marques
Technical team:
Inspire to Action
Venue:
Hovedkvarteret (main hall, entrance Vitenparken´s Café)
Vitenparken Campus Ås
Høgskoleveien 1
1433 Ås (MAP)
---
Program:
10:30 Registration & coffee.
11:00 Welcome & introduction by Solveig Arnesen (CEO Vitenparken) and Eli Skatvedt (Head of Department, NOBA).
11:10  Sybille Neumeyer and India Mansour: (µ)biospheric cycles: breakdown matters, presentation followed by interactive Q&A.
11:50 Daniel Lie: Other-than-human, other-than-you, other-than-me, presentation followed by Q&A.
12:30 Erik Joner, Jørn Viumdal and Solveig Arnesen in conversation: Our connection to nature and the living soil as a symbol of society, followed by Q&A.
13:00 Lunch break.
13:30 Nora Vaage (Lead Researcher, NOBA). Introduction to the project Anthropogenic Soils, followed by Q&A.
13:45 (p)Art of the Biomass, Malin Lobell and Janna Holmstedt: Four Sisters for Planthroposcene and Humus Economicus, presentation followed by interactive Q&A.
14:20 Erik Joner: Soil miracles – a scientific perspective, presentation followed by Q&A.
15:00 Kåre Aleksander Grundvåg og Arne Skaug Olsen in conversation: Earthworks, followed by Q&A.
15:30 Tracy Naa Koshie Thompson: presentation, followed by Q&A.
15:55 Mari Koppanen: Polypores, yeast, and lichen: How fungi shape our understanding of future material possibilities, presentation followed by interactive Q&A.
16:25 Daniel Lie, Janna Holmstedt, Malin Lobell, Kåre Aleksander Grundvåg and Arne Skaug Olsen panel discussion: More-than-human collaborations, followed by Q&A.
17:00 The symposium ends.
---
Norsk:
Norwegian BioArt Arena (NOBA) symposium 2022: Humans, fungi, rottenness, and the future of soil.
Humans, fungi, rottenness, and the future of soil er NOBAs symposium 2022 og det første i rekken som omhandler vårt forhold til levende jord, sett fra et mer-enn-menneskelig perspektiv.
Symposiet tar et dypdykk gjennom en kompleks overflate full av levende organismer. Vi vil undersøke jordsmonnet i den antropocene tidsalder, fra et makro- til et mikroperspektiv, fra det store landskapet til de minste organismene som befinner seg i jorda. Fra spørsmål knyttet til matproduksjon, postproduksjon- og prosesser, til forråtnelse, kompost, død og spiritualitet. Fra endringer i jordens helse, til jordutmattelse og ulike typer praksis for å reparere skadet jord, til fremtidsspekulasjoner på hvordan vi kan utvikle en mer bærekraftig framtid i samspill med den levende jorda.
Arrangementet kan sees på som et eksperiment: En tverrfaglig møteplass for kunstnere, forskere og researchere der deres praksis, prosjekter, forskning og interesser i den levende jorda kan diskuteres med publikum, basert på deres respektive felt.
Ved å invitere lokale, nasjonale og internasjonale kunstnere, forskere, gartnere, gründere og designere fra Ghana, Tyskland, Indonesia/Brasil, Sverige, Finland og Norge, er vårt mål å skape en eksperimentell og tverrfaglig møteplass med kunsten i sentrum.
Kåre Aleksander Grundvåg  is a visual artist based in Tromsø. The coastal landscape of northern Norway is both his frame of reference and home. He holds a MA degree from the Art Academy in Tromsø (2015). He is currently exploring non-human architecture through sculptural interventions. Material knowledge, biomimetics, and traditional knowledge are important elements in his practice.  
 
His work has recently been shown at: Entrée Bergen (2021) Format Oslo (2021), Bergen Kunsthall (2021), Kunsthalle Wien (2021), Nordnorsk Kunstmuseum (2021), Kurant Tromsø (2020), The Autumn Exhibition Oslo (2019), LIAF Svolvær (2019), Barents Spectacle Kirkenes (2019), Meat the Future A.K.T Pforzheim (2019), and Arctic Arts Festival Harstad (2018)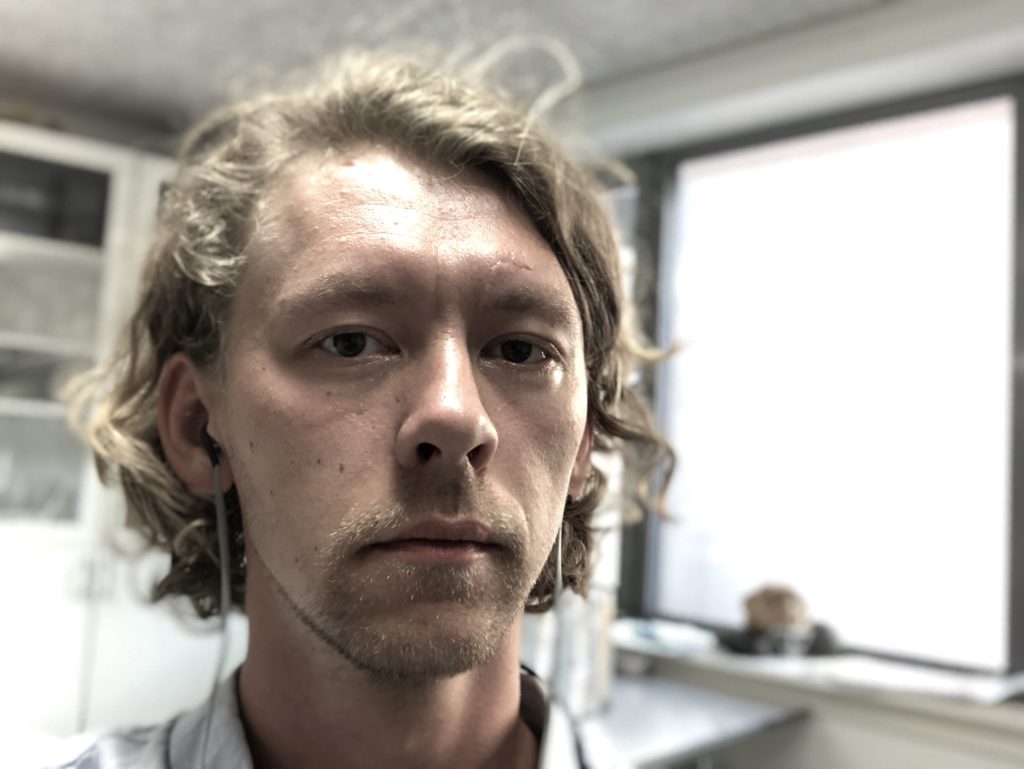 ---
Malin Lobell and Janna Holmstedt 
(p)Art of the Biomass, is a Swedish collective engaged in artistic co-creation and research that critically and creatively explores how less anthropocentric we-formations could emerge through multispecies encounters with soils, plants, seeds, microbes, bladderwrack, and other critters that make human life possible. Their context sensitive and processual work could be seen as (more-than-human) social sculptures that develop over time, through material manifestations, stories, walks, invitations, and proposals.  
 
Malin Lobell has as artist and gardener for many years explored the political role of plants, perennial food systems, human-plant relations, as well as plant intelligence. She is part of the Nordic art group Skifte. Land that arranged  (F)JORDEN – a floating symposium to digest a landscape, and the art and research project  Humus economicus led by Janna Holmstedt at National Historical Museums in Sweden. She is an artist and environmental humanities researcher, with a special interest in soil as bioculture and future heritage.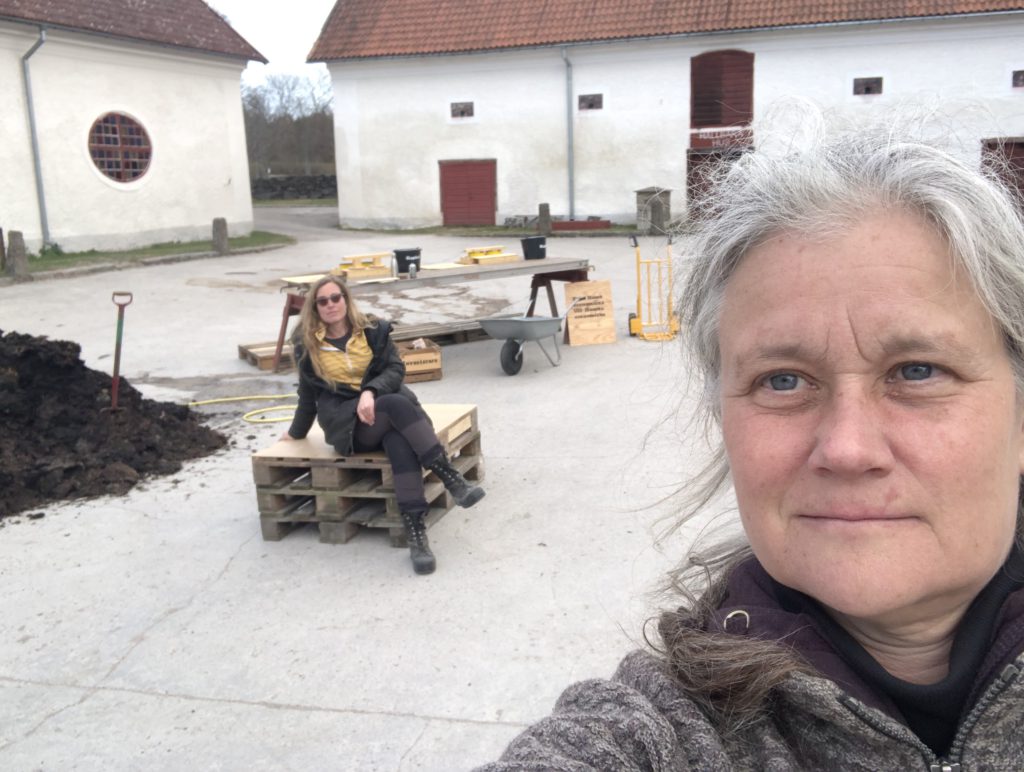 ---
Erik Joner is a soil scientist working at NIBIO (Norwegian Institute for Bioeconomy), specialized in soil biology. His research activities cover soil health, soil pollution, ecotoxicology and climate. He is currently involved in projects on plastics in soil, fate of antimicrobial resistance genes in soil, composting and biogas production from food waste, soil monitoring, urban farming/green roofs, and soil literacy.
Erik is leading a research team on Soil Pollution and Ecotoxicology at NIBIO. He is also president of the Norwegian soil science society and holds a seat at the Norwegian Scientific Committee for Food and Environment. He is engaged in popular communication about soil and related topics, and appears at popular science broadcasts like Abels tårn and Ekko concerning agricultural, environmental and soil-related topics.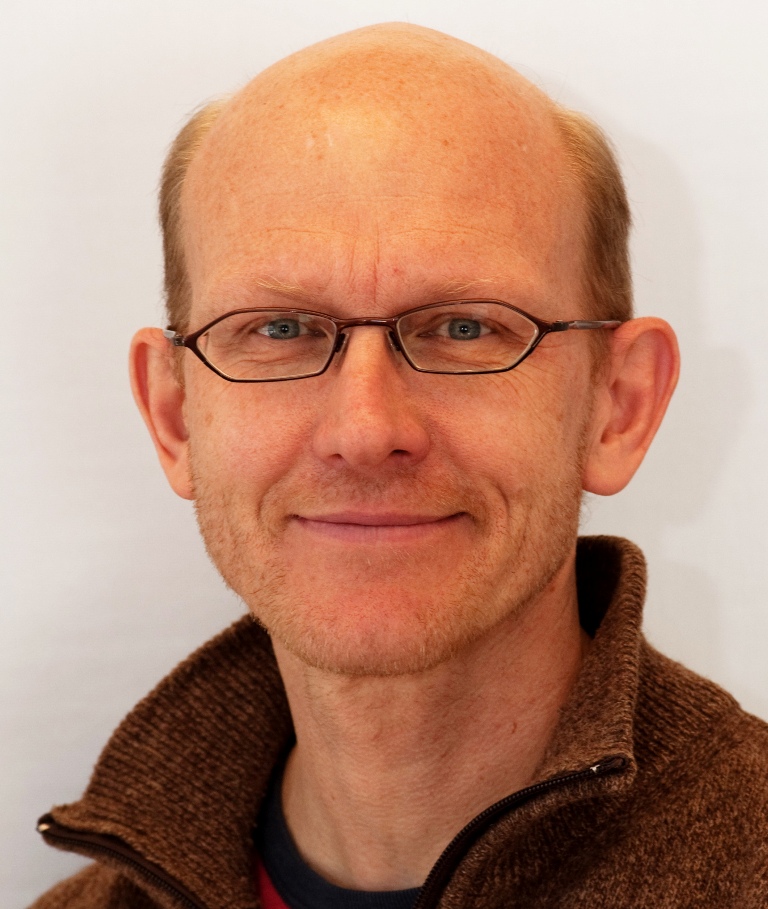 ---
Mari Koppanen is an award-winning Finnish designer currently working on her Ph.D. in Artistic Research at the Oslo National Academy of the Arts. Her educational background is in fashion and furniture design.  
Koppanen works as a multidisciplinary designer embracing ethical, environmental, and social issues in her work. Her areas of expertise are research and development of fungi-based materials. Koppanen is devoted to working in different areas of design, ranging from furniture to textiles, pottery to biomaterial design.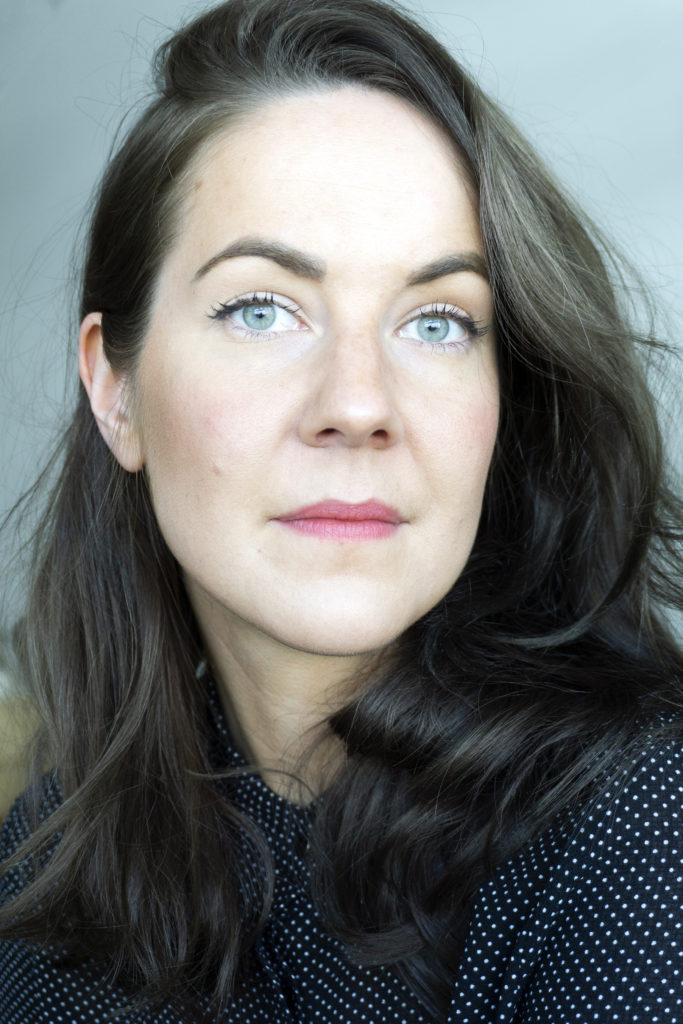 ---
Building on legacies of migration and queer studies, Daniel Lie's work demonstrates how abjection can be a tool of subversion and expansion. Their practice celebrates natural cycles of transformation and the many interdependent exchanges that structure ecosystems. A fundamental aspect of Daniel Lie's practice is their desire to develop works which de-center human agency and subjectivity. Working in collaboration with forces they term "other–than-human beings," such as bacteria, fungi, plants, animals, minerals, spirits, and ancestors, Lie creates site– and time-specific works that can be experienced through multisensory channels. By giving visibility to materials that morph, decay, and evolve, Lie's ecosystems highlight the intimate yet expansive coexistences among diverse beings, acknowledging our shared and continuous participation in the processes of living, dying, and decomposing.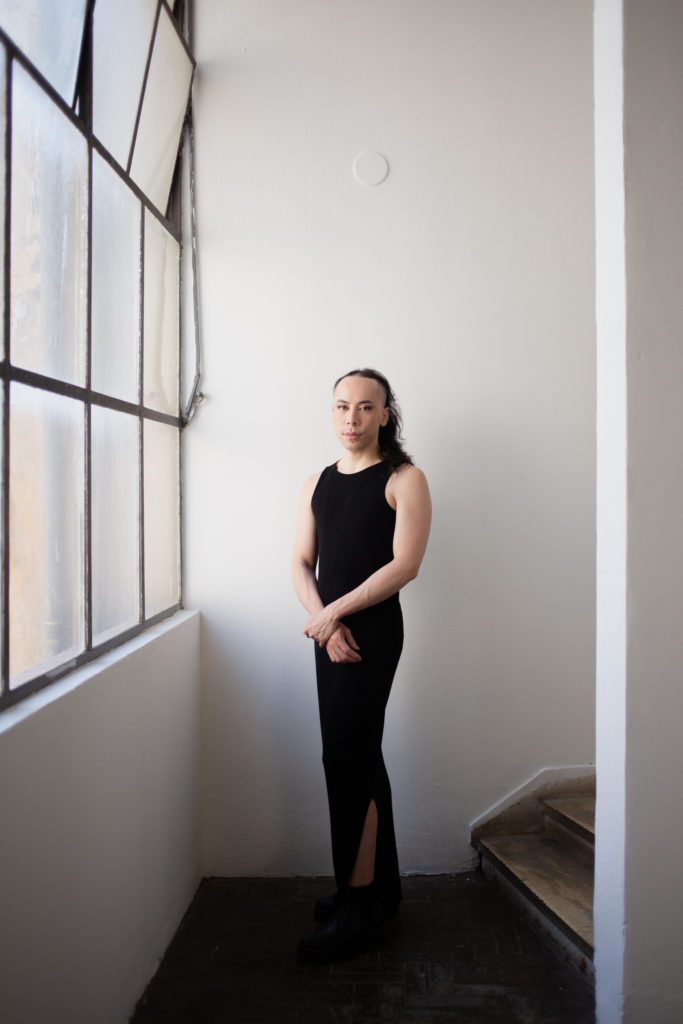 ---
India Mansour, postdoctoral scholar and lecturer at the Free University Berlin, researches how microbial communities shape and are shaped by their environment and their interactions. She completed her PhD in River Science in Germany and the UK, investigating soil and river microbial ecology. This, in part, involved conceptual development of the community coalescence concept: collisions of previously disparate microbial communities.  
 
Her current research focuses on communities within matter-closed, energy-open systems, known as microbial biospherics. India is a member of DIY Hack the Panke, an interdisciplinary artistic research group exploring the Panke River.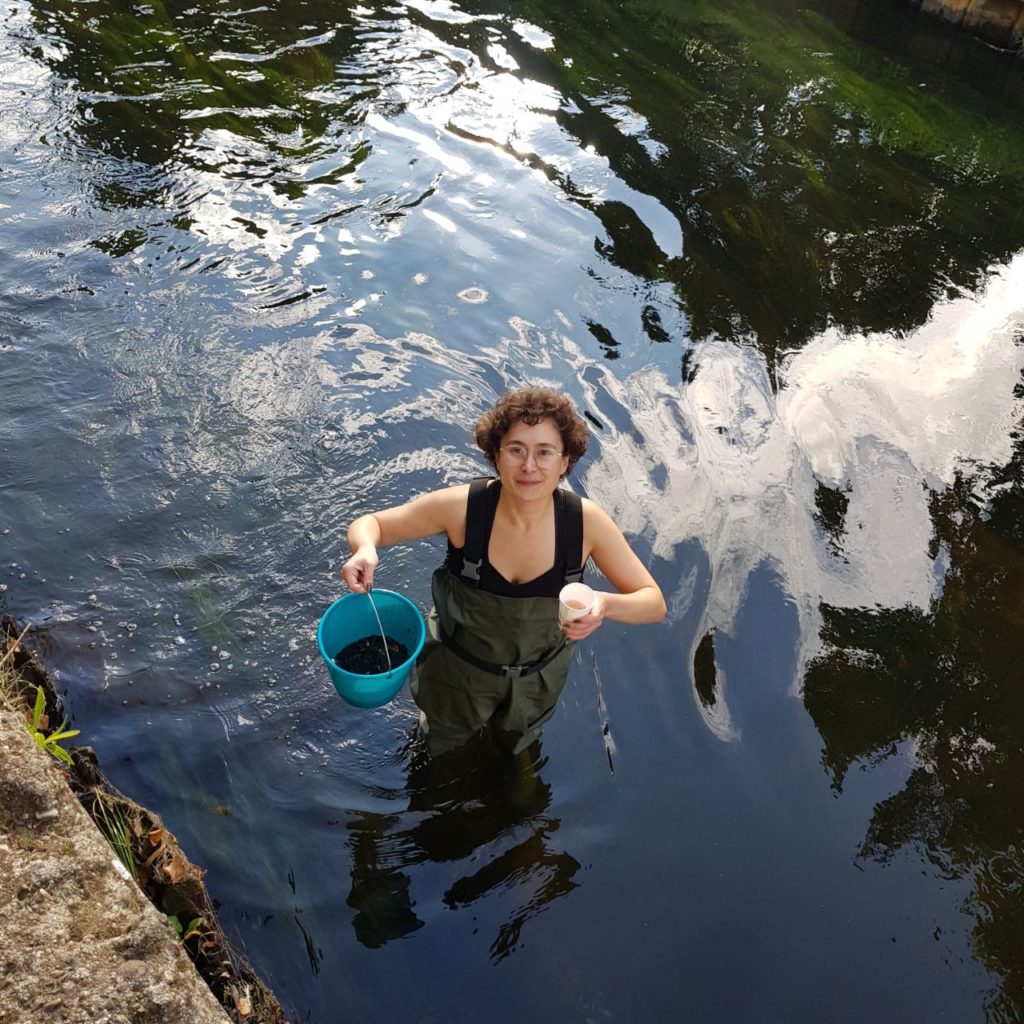 ---
Sybille Neumeyer is an interdependent artist with focus on environmental issues and relationships between humans and non-humans. Her work is informed by post-disciplinary research and collaborations. Through polyphonic (hi)storytelling, installations, walks, performative lectures and video essays she is examining the intersections of bio-cultural diversity loss, environmental issues and climate crisis, searching for transformative narratives, modes of rooting, and collective action towards social, ecological and multispecies justice.  
In 2020 she was a guest researcher at Museum für Naturkunde Berlin and fellow of IASS – Institute for Advanced Sustainability Studies, Potsdam. Since fall 2020 Sybille is joining the Rillig Soil Lab (FU Berlin) as visiting artist, conducting research on soil health, global change factors, antibiotic resistance, soil media, and – together with Dr. India Mansour – on biospheres. Her recent participations in exhibitions and cultural programs include Onassis Stegi (2022), HKW Berlin (2022), Art Laboratory Berlin (2022), Dokuchaev Soil Museum (2021), Kunsthaus Dresden (2021), ZKM Karlsruhe (2020), a.a.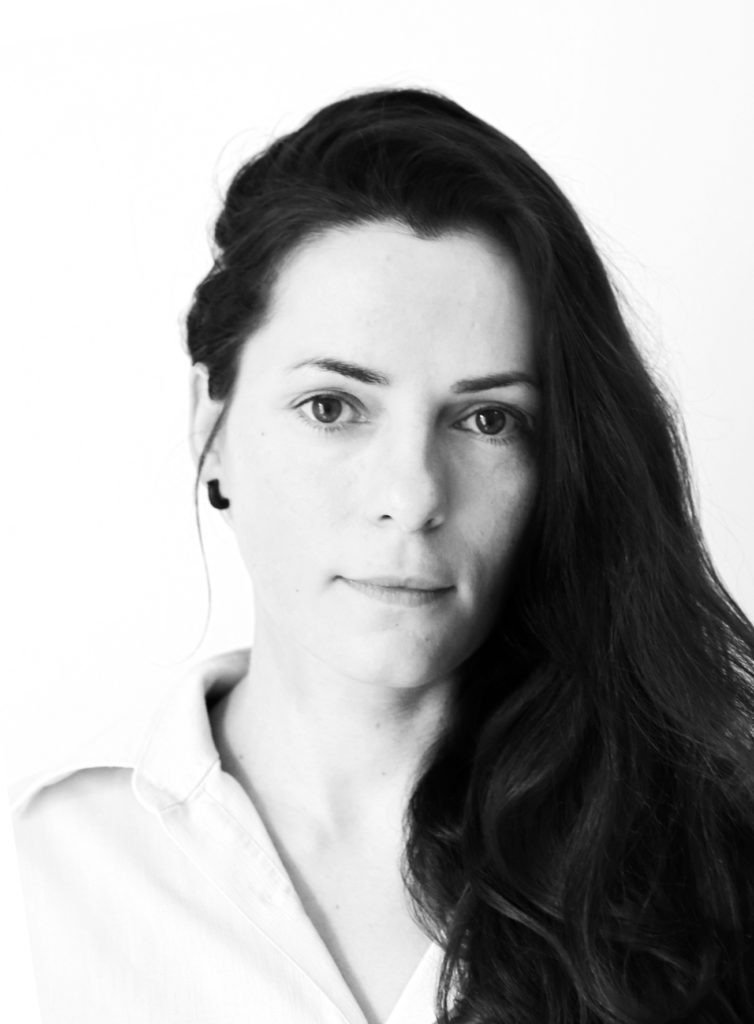 ---
Arne Skaug Olsen (b. 1974) is an artist, curator and writer. He holds an MFA in photography and an MA in Curatorial Practice from Bergen National Academy of Arts. Skaug Olsen recently was an Associate Professor at Tromsø Art Academy, and currently at Faculty of Art, Music and Design, University of Bergen.
His ongoing project Fermenting Subjects, a collaboration with artist Anders Dahl Monsen, attempts to give micro organisms a voice and political agency. Fermenting Subjects' last iteration was at Aldea in Bergen, 2022. He also curated Lofoten International Art Festival in 2015 and has published art reviews for online journal Kunstkritikk since 2011. As an artist, he has participated in Biennale du Benin (2016) and Bergen Assembly (2012) and he was one of the artists at the North Norwegian Festival Exhibition in 2018.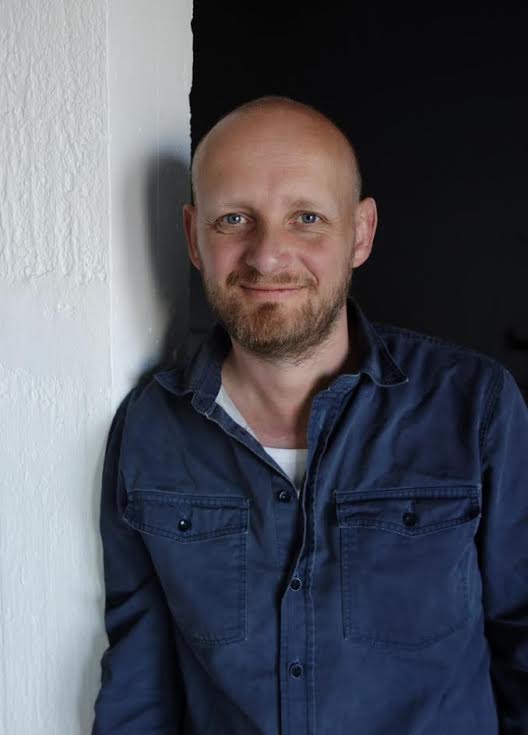 ---
Tracy Naa Koshie Thompson
Tracy Naa Koshie Thompson (born 25th October 1993), is a Ghanaian artist living and working in Kumasi and Accra. She is currently a Fine Art (Ph.D) student at Kwame Nkrumah University of Science and Technology (KNUST) in Kumasi, Ghana.  
Thompson has an independent practice into post-producing food and non-human agency in artistic production; which is profoundly influenced by the emancipatory teachings of the pedagogue and polymath, karî'kạchä seid'ou.  
Thompson recently participated in "Existing otherwise – Future of co-existence", organised by Savannah Centre for Contemporary Art and Wedding Gallery in Tamale-Ghana (2022).
Photography: Frederick Botchway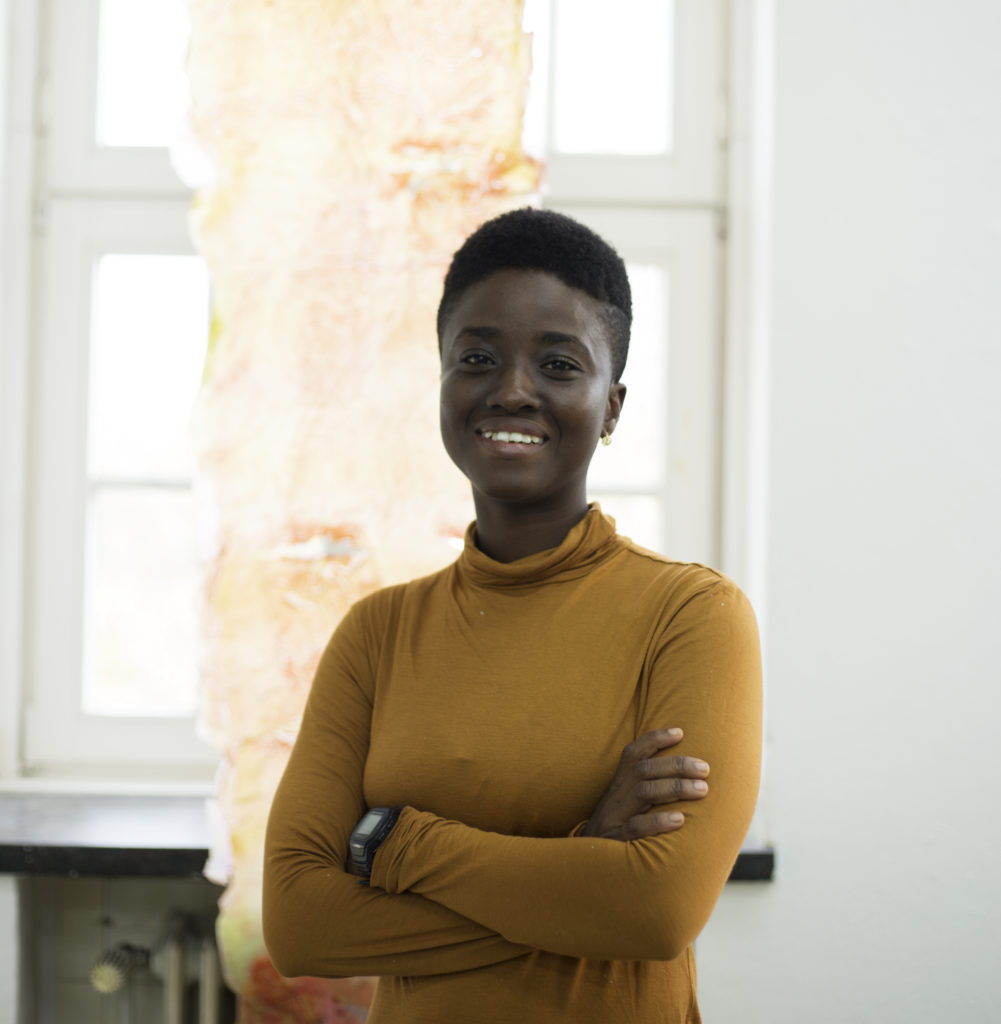 ---
Jørn Viumdal grew up in the outskirts of Oslo, in a farming area. His first job was picking potatoes at 1 shilling an hour. He then started his career as a toolmaker and mechanical engineer. From a technical orientation, he moved on to being people-oriented. During the last 40 years, Jørn has been working with the effect nature has on people, and how we may apply these effects in our indoor life. Jørn has always been engaged and interested in nature and spent most of his childhood and adolescence outdoors. Through his companies Greentime, Biooffice, and Skogluft, Jørn has created an environment enhancing life for human beings.  
His book «Skogluft effekten» 2018 – the effect of nature inside – has been published in over 100 countries and has gained much attention worldwide. Jørn continues to be strongly involved in the company Skogluft which is growing in many countries. His main project at the moment is the development of growing food indoors, based on the concept of «Living Soil», which is about «taking life back into the soil» so that we will get the nutrition we need from our food.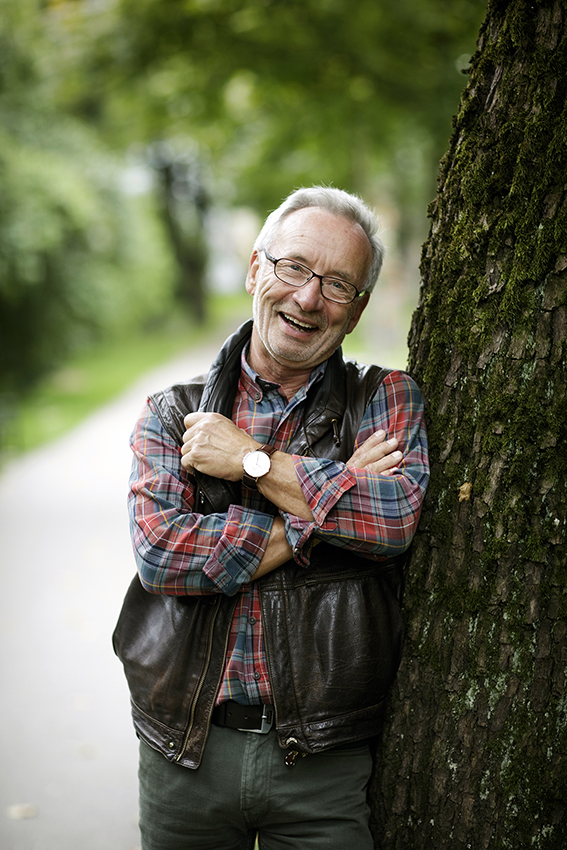 ---
Moderator: Lena Håkansson
Lena Håkansson holds a PhD in Quaternary geology and for the past 20 years she has been studying climate change from a geological perspective. She develops earth science teaching concepts and collaborates with universities, elementary schools, artists, and wilderness guides to foster awareness and interest in climate and environmental change.