NOBA Soil Symposium 2023: Sensing Place: Decentralising Knowledges, Making Soil Futures
Thursday, November 16, 9:00-17:00
Venue: Hovedkvarteret, Vitenparken Campus Ås
'Sensing Place: Decentralising Knowledges, Making Soil Futures' is NOBA – Norwegian BioArt Arena's second symposium in a series directing attention to a variety of perspectives on living soil through imaginative interdisciplinary interactions. This year's symposium is a collaboration with the research project Anthropogenic Soils (UiO) and the art institution Arts Catalyst (UK) and is inspired by the latter's network project Soil Futures, where creative organisations across Palestine, Indonesia, Italy and the UK explore local soil related topics through artistic practice. The symposium's format is dialogue-based, imaginative and participatory. A community of Norwegian, Sami, and international artists, curators, gardeners and researchers will share their perspectives on the theme of living soil and living with soil through presentations, conversations, performances and interactive activities. By showcasing immersive, local and place-oriented perspectives on how art, research and farming and gardening practice address our relationship to soil, the symposium aims to (re)build and (re)imagine current and other relationships between people, places and living soil.
This year's NOBA symposium thus explores local contexts in very diverse parts of the world, facilitating intercultural exchange between different practices across a range of geographies, and providing a context for artists and scholars to engage with local practitioners. The symposium is a meeting point for exchanges of ideas and insight into the field of soil and a place to ask critical questions about soil in disputed and polluted landscapes.  At a time when ecological catastrophe is increasingly considered imminent, how can we rethink, remake and resensitize soil relations with/in a more-than-human world?
Our heartfelt thanks to Arts Council Norway, Viken Fylkeskommune and the Anthropogenic Soils project/Norwegian Research Council and University of Oslo for generously funding the symposium.
Programme
09.00 – 09.15   ENTRANCE / Registration / Coffee   
09.15 – 09.30   WELCOME by host Nora S. Vaage (NOBA)    
Information about SOILING tables   
9.30 – 10.15   Presentation: Soil Futures, Anna Santomauro (Arts Catalyst and Vessel) 
10.15 – 11.00  Performative ART EVENT out in the field: Sense of Soil – training for new modes of being with soil, Maria Viftrup 
11.00 – 11.15   BREAK  
11.15 – 11.45   Lecture: ReFuturing Studies: Rehumanizing Futures through/by Design, Jomy Joseph (UiO) 
11.45 – 12.45   LUNCH: A taste of place! Dishes based on produce from the kitchen garden – soil samples provided  
12.45 – 13.30  Performance lecture: Wild Hedges: on the entangled ecologies of Palestine's fading cacti, Al-Wah'at 
13.30 – 14:15   Outdoor mini workshop: Soil Connectivity, Elise Matilde Malik (Vitenparken, UiO) 
14.15 – 14.35   CAKE BREAK  
14.35 – 15.05  Lecture: Colonization through the Soil; Rethinking Nordic Welfare Frontiers, Marianne Elisabeth Lien (UiO) 
15.05 – 15.15   BREAK  
15.15 – 16.00   Conversation: A conversation about Arctic soils: Peats, mires and ditches, Hilde Methi, Kristin Tårnesvik, Marianne Elisabeth Lien 
16.00 – 16:45   Roundtable with SOILING table workshop 
16.45 – 17.00   THANK YOU. Wrap-up, showing of SOILING tables
Al-Wah'at
Al-Wah'at is an artist-research collective committed to growing communal practices in ecologies typically regarded as hostile and lifeless. Formed in 2022 at the Centre for Research Architecture by Ailo Ribas, Areej Ashhab and Gabriella Demczuk, Al-Wah'at seeks to counter harmful anthropocentric and colonial narratives around arid lands that position them as empty, unproductive, or waste, by engaging with a diversity of knowledges—be they local, scientific, more-than-human—that take into account the material, ecological and social implications of climate change. They are the COAL prize for Art and Ecology 2023 winners and 2023 LINA fellows for their project Wild Hedges.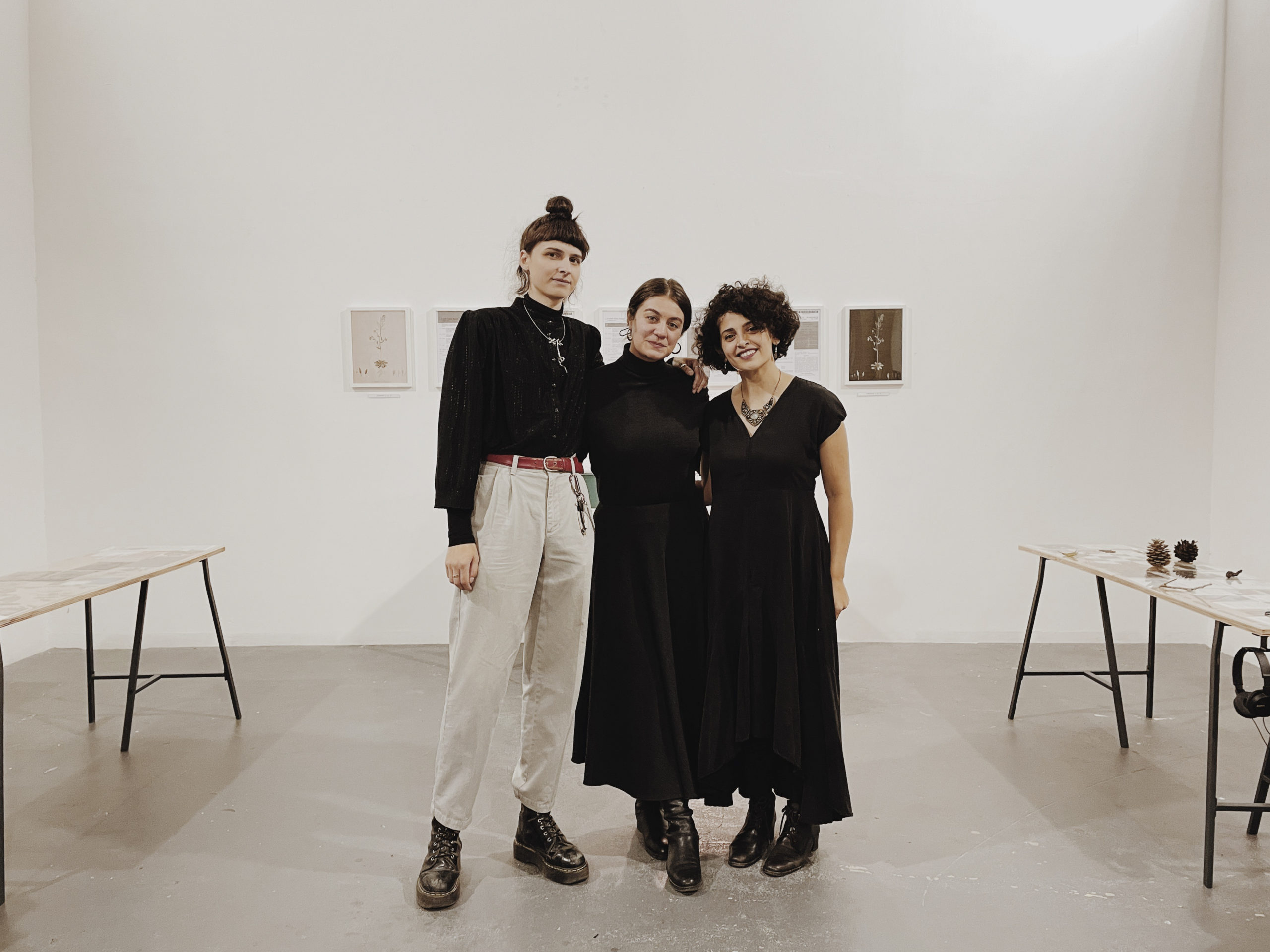 Anna Santomauro (she / her)
Anna Santomauro (she / her) is curator and researcher in micropolitics and situated ecological practices. She joined Arts Catalyst as Curator in 2017, and was appointed Senior Research Fellow at Sheffield Hallam University in 2022. Her role at Arts Catalyst involves developing and delivering artist projects and commissions.
She is co-founder of Vessel in Bari (Southern Italy), a non-profit arts organisation dedicated to public programming in relation to contemporary social, political, and economic issues. Anna previously worked as ESP and Public Programmer at Eastside Projects (Birmingham), and in 2018 she was Curator in Residence at Grand Union (Birmingham). In 2013, she was one of the recipients of ICI/Dedalus Research Award.
She has lectured, given talks, tutored and led workshops in several institutions, including: CCS Bard College (NYC), Piet Zwart Institute (Rotterdam), Newcastle University, Salt Galata (Istanbul), University of Cambridge, La Casa Encendida (Madrid). She is a PhD candidate at the University of Wolverhampton.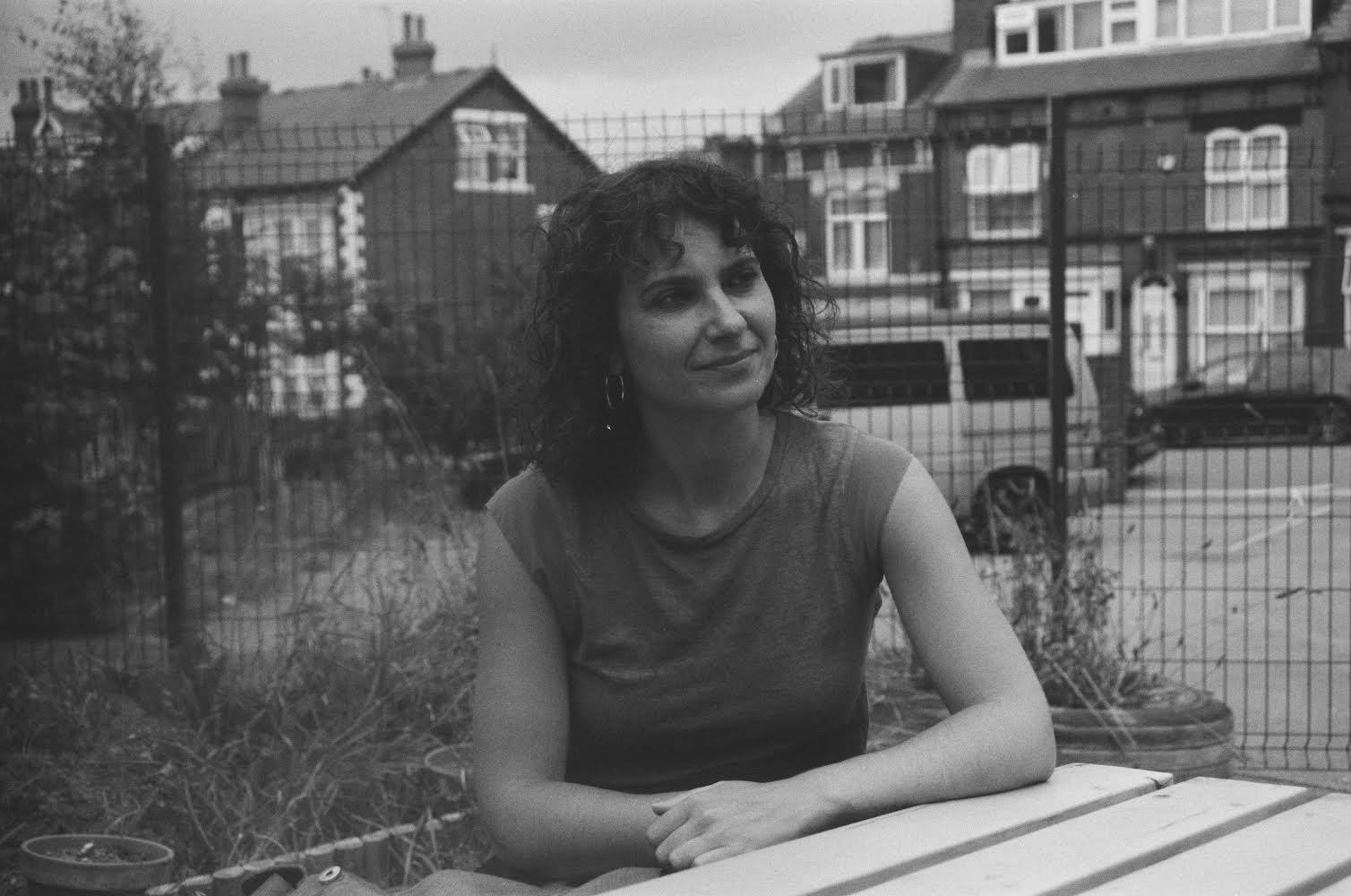 Marianne Elisabeth Lien 
Marianne Elisabeth Lien is Professor at the Department of Social Anthropology, University of Oslo. Her research concerns nature, human-animal relations and the politics of food and landscapes. Marianne has a long-standing interest in how lives are sustained through materials. Foods, tools, animals, and plants constitute webs of relations that humans and other beings depend on, relations that are currently under threat. Ethnographic research offers insight into such relations. Lien has traced the politics of food from kitchen tables to fish farms, from agricultural production to modern marketing. She is particularly interested in Arctic domestication and challenges of the Anthropocene, and in the links between agricultural practices and colonization. She will be talking about her work on Nordic Arctic Colonisation and understandings of the commons.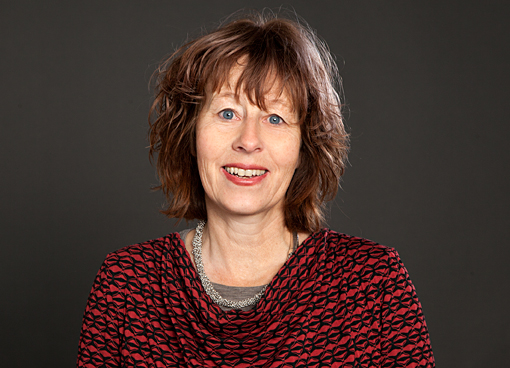 Hilde Methi
Hilde Methi is a curator living in Kirkenes (Northeast Norway/Sápmi), where she was born. She builds up on-going collaborations and collectives infusing artistic ideas in local settings. Currently she is working with the Anthropogenic Soils project to develop a satellite programme on soil relationalities in the far North. In the symposium Sensing Place: Decentralising Knowledges, Making Soil Futures she will host a conversation on peat soils relating to lands beyond productivity.
Hilde's recent work includes among others Sentient Soils Study (Mustarinda FIN, 2023); the Lofoten Art Festival ­– LIAF2019 including the Kelp Congress; Hábmet Hámi / Making Form 2018-2019 (Sámi Centre for Contemporary Art); Dark Ecology (2014–2016) (with Sonic Acts) in the Norwegian-Russian border zone. She is currently working on the Academy of Rhythmorphology (2020– with artist Signe Lidén and writer Arjen Mulder) and her group-exhibition Electrification, ripples and a glass plate is on view at Fotogalleriet in Oslo until 12 November 2023.
Kristin Tårnesvik
Kristin Tårnesvik is an artist from Kåfjord in Troms, based in Oslo. Throughout her artistic practice Tårnesvik has consistently sought out new media and techniques to provide resistance in the production process and lead to new movements in unexpected directions. She often explores the intersection between the poetic and the political and the background for her works is often themes such as cultural heritage and cultural memory, time and manual work. Tårnesvik graduated from the Bergen National Academy of the Arts, Dept. of Photography in 2004. Selected exhibitions include the Tromsø Art Association, the Randers Art Museum, the Stenersen Museum, the Stavanger Art Museum, the Nikolay Kunsthall Denmark, the Sami Center for Contemporary Art, and the Finnish Museum of Photography. She works with art in public space and her work has been purchased by Koro, Troms and Finnmark County Municipality and the Sami Parliament. In 2020, Tårnesvik was awarded the Statens Arbeidsstipend, Norway's prestigious ten-year working grant.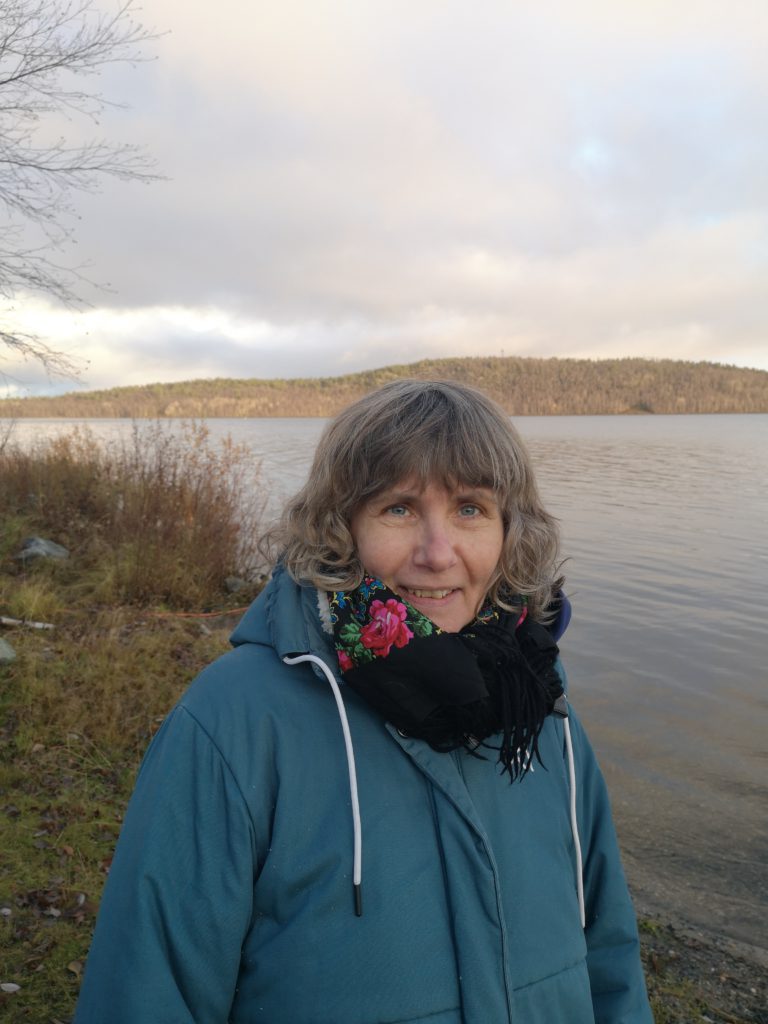 Jomy Joseph (he/him)
Jomy Joseph (he/him) is an Industrial Designer and Postdoctoral researcher with the Anthropogenic Soils project at IKOS, University of Oslo. His research interests include speculative futures, long-term sustainability, technological disobedience, regenerative ecology, politics, and culture. He successfully defended his PhD in March 2023 titled, ReFuturing Studies: Rehumanizing Futures through/by Design, at The Oslo School of Architecture and Design (AHO). His research explores a systematic, generative, Research by/through Design inquiries exploring alternative, emergent, concrete utopias articulated through Speculative Industrial Design, through/by making and fabricating artifacts, design fictions, exhibitions, and research publications.
In his postdoctoral research, he is exploring the systems, structures, and materialities that currently enable a designed culture to defuture and dehumanize Human-Soil relations for a privileged few, that further entrench the unsustainability of everyday life for the many, humans and non-humans. He wants to explore how industrial design, in an interdisciplinary framework, can refuture and rehumanize alternative Soil Futures, by reclaiming the present such that the future is completely different when it arrives.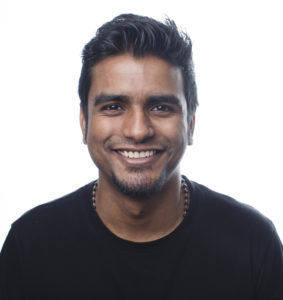 Maria Viftrup (DK b.1993)
Maria Viftrup (DK b.1993) is working with care for the unvalued, the dusty, the smallest, and the sensuous. Her work exists in a messy area between art and experimental design.
She facilitates meetings between humans and matter. Her practice often includes other people into experiments, which is a way of challenging her own artistic control and creating a generous space for dialogues between artist and viewer. Her works ranges from neatly sorted dust and fragments to explosive smashing-event where the audience is invited to build and break the exhibited works themselves. Her colorful, sensuous universe invites into care and curiosity about themes such as other-than-human worlds, ecosystems, resources, waste and value.
For the moment she collaborated with Danish organization Jordens Hus / House of Soil on the project JORDSANS.
The project invites artists, scientists and farmers to develop methods for training our sense of soil. JORDSANS will be exhibited and Munkeruphus (DK), NOBA (NO) and Malmö Konstmuseum (SE) in 2024.
Maria Viftrup has exhibited and collaborated with Copenhagen Contemporary, Augustiana Kunsthal, ARoS kunstmuseum, Risør Kunstpark (NO) amongst others. She holds a master's degree from Design School Kolding.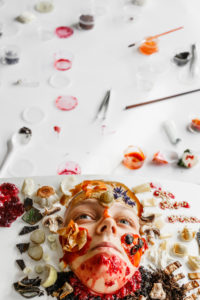 Nora S. Vaage 
Nora S. Vaage will moderate the symposium. She is a philosopher and scholar of art and media studies, with a PhD in philosophy of science and ethics. From this interdisciplinary perspective she writes and teaches on topics at the intersection between culture, society, and technology. She has for many years focused on bio- and eco art and biohacking. Her recent research focuses on the tensions of care and environmental media.
Nora is associate professor at NTNU and Nord University, and Lead Researcher at NOBA: Norwegian BioArt Arena. She leads the the work package Experiential Soils within the six-year research project Anthropogenic Soils: Recuperating Human-Soil Relationships on a Troubled Planet (2022-28). In addition to her academic work, she occasionally works as a curator.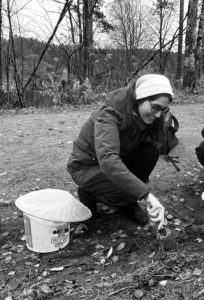 Elise Matilde Malik 
Elise Matilde Malik has a background in art history, museology and organic agriculture. She works at Vitenparken Campus Ås – a science center for food and agriculture, climate and environmental issues just outside of Oslo and she has for the last ten years been working with soil from many different angles; running a research database on soil quality, writing about agricultural soils, making soil exhibitions, making a cartoon starring a springtail, gardening in our kitchen garden, coordinating seminars with soil scientists, just to mention a few. And all of this time she has been wondering how to connect people and soils. Her favorite medium is exhibitions.
In her current industrial doctoral project on science dissemination, Malik explores curatorial practices around soil. Using sensory museology as theoretical starting point, she investigates how a diverse selection of soil exhibitions contribute to "soil connectivity".