Across the globe, our human bodies, emotions, values, politics, systems and insights have been shaken, stirred, tested, in some cases ruined, in other cases moved by the recent impact of one small virus. We see the continued need to process the changes that are taking place, whilst forging new bonds and inspiring wide outlooks in order to proceed fruitfully into the unknown territory of post-corona society.
The virus gives us a chance to reassess, rethink and to make new sense(s) of the world we inhabit together, with all its varied species and networks.
---
Across disciplinary boundaries
The second NOBA – Norwegian Bioart Arena – symposium, Viral Life, offers a space in which to discuss the situation we are currently in across perspectives and disciplinary boundaries, from the microscopic to the macroscopic, from the global to the close at hand. We will host a local audience and some on-campus speakers, whilst inviting a global audience and including international keynote speakers that will give virtual (yet live and interactive) talks. The day will be concluded by an alternative "cook-along" symposium dinner with chef Haffi (previously of Noma and Vaaghals). The topics up for discussion during Viral Life include Ecological connections, contagion, contamination, Susceptibility and resistance, Body hacking and posthumanism, WET labs, WET markets, WETware, Life-death, sorrow and new ways of mourning.
Due to covid-19 restrictions, the symposium was streamed on an innovative digital platform from Vitenparken Campus Ås.
Keynotes
Anna Dumitriu: Art and the Impact of Infectious Disease
Luís Graça & Marta de Menezes: Adaptive Responses
Dag-Ragnar Blystad: Can Plant Viruses Give Their Hosts Ornamental Value?
Heather Dewey-Hagborg: Lovesick: Biotechnology and Intimacy
Luís Graça and Marta de Menezes: Adaptive responses
Prof. Luis Graca has an MD from the University of Lisbon, Portugal; and a PhD in transplant immunology from the University of Oxford, UK. He developed his post-doctoral research first in Oxford and later at the Institute for Child Health Research, in Perth, Australia. He is currently Professor of Immunology at the University of Lisbon Medical School, directing a research group in Cellular Immunology at the Instituto de Medicina Molecular.
His most significant scientific contributions have been related with the field of transplantation and autoimmunity. Graca has worked on strategies to overcome transplant rejection, as well as in the induction of immune tolerance in autoimmunity and allergy. Among these topics he has been especially interested in the biology of different types of regulatory T cells, namely T follicular regulatory cells – a cell type he co-discovered.
Graca has collaborated with several artists, including a long-term relationship with Marta de Menezes (www.martademenezes.com), a pioneer in the field of bioart and possibly the artist with the most diverse approach within this field. Artworks developed by different artists in collaboration with the Graca Laboratory have been exhibited worldwide.
Graca is President of the Sociedade das Ciências Médicas de Lisboa, the oldest medical society in Europe (founded 1822) and past-president of the Portuguese Society for Immunology.
Affiliation: Instituto de Medicina Molecular, Faculdade de Medicina; Universidade de Lisboa, Lisbon, Portugal. 
Publications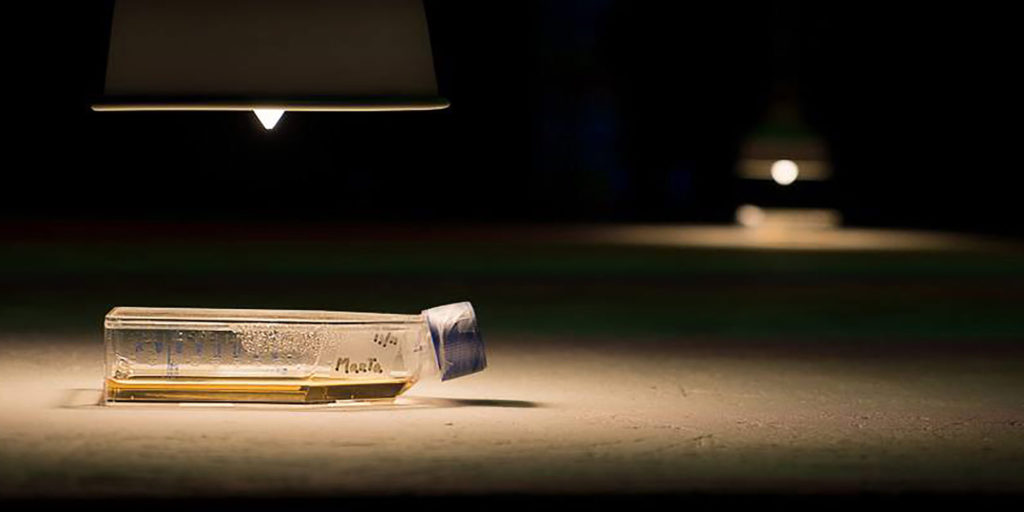 ---
Anna Dumitriu: 
Art and the Impact of Infectious Disease
Anna Dumitriu is a British artist who works with BioArt, sculpture, installation, and digital media to explore our relationship to infectious diseases, synthetic biology, and robotics. Past exhibitions include ZKM, Ars Electronica, BOZAR, The Picasso Museum, HeK Basel, Science Gallery Detroit, MOCA Taipei, LABoral, Art Laboratory Berlin, and Eden Project. She holds visiting research fellowships at the University of Hertfordshire, Brighton and Sussex Medical School, and Waag Society, as well as artist-in-residence roles with the Modernising Medical Microbiology Project at the University of Oxford, and with the National Collection of Type Cultures at Public Health England. She was the 2018 President of the Science and the Arts Section of the British Science Association. Her work has featured in many significant publications including Frieze, Artforum International Magazine, Leonardo Journal, The Art Newspaper, Nature and The Lancet. Current collaborations include the Institute of Microbiology and Microbial Biotechnology at BOKU – Universität für Bodenkultur in Vienna, the EU H2020 CHIC Consortium, the University of Leeds and the Institute of Epigenetics and Stem Cells at HelmholtzZentrum in München. 
Anna Dumitriu will discuss the ideas and processes behind her artworks which explore infectious diseases, synthetic biology and genomics, and well as robotics, artificial intelligence and emerging digital technologies. Equally at home in bioscience and technology settings as the art studio, Dumitriu will discuss key past works including her "Plague Dress", embedded with real plague DNA and artworks involving CRISPR genetic modification and antibiotic resistance. Furthermore, she will give an insight into new artworks created in the shadow of the COVID-19 pandemic, including "Susceptible" which focusses on new innovations in global health and tuberculosis genomics, "Shielding" which looks at the impact of the COVID-19 lockdown on victims of domestic abuse and is embedded with a SARS-CoV-2 RNA construct, and "Cyberspecies Proximity" a robotic artwork exploring how we will share future cities with intelligent robots. Her work is frequently inspired by the history behind research, situating contemporary issues within cultural contexts, weaving narratives and telling stories and drawing threads across time. She is currently developing new work around the "Collateral Effects" of the pandemic.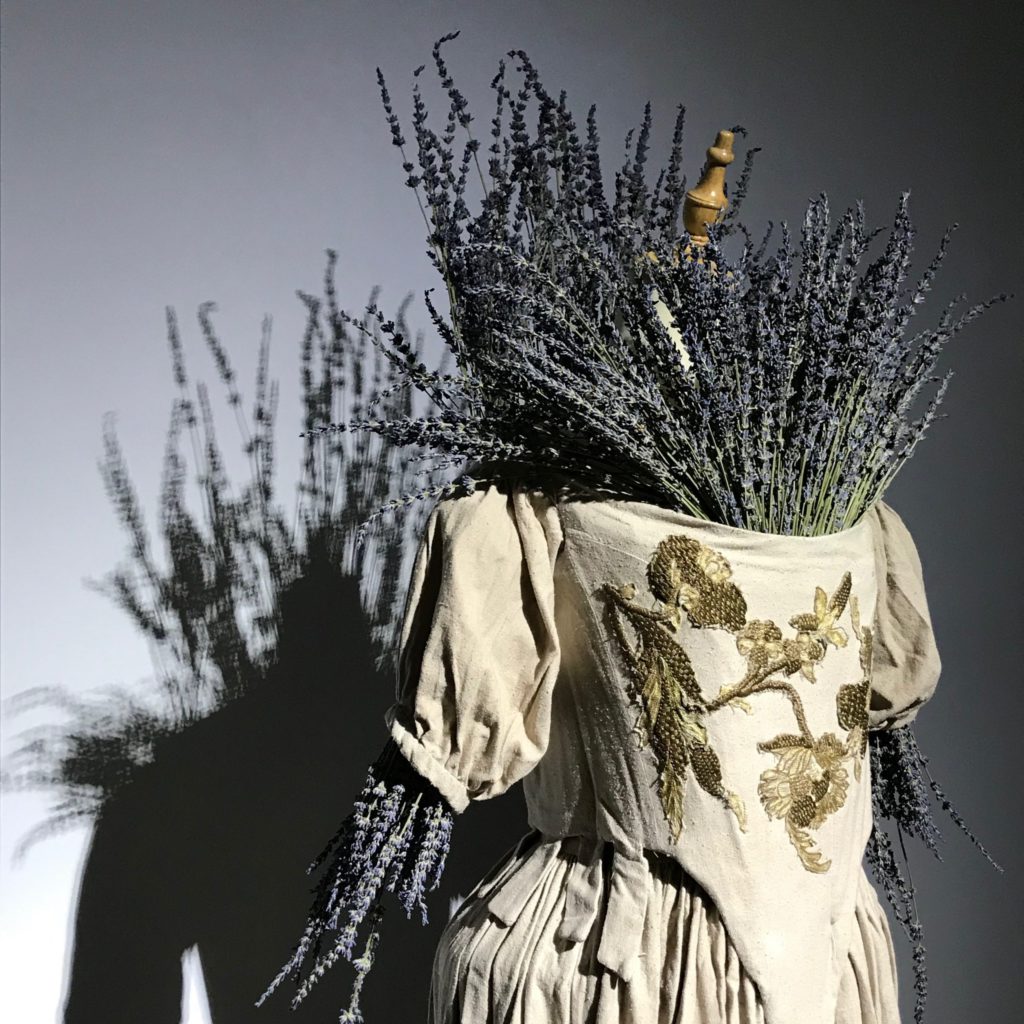 ---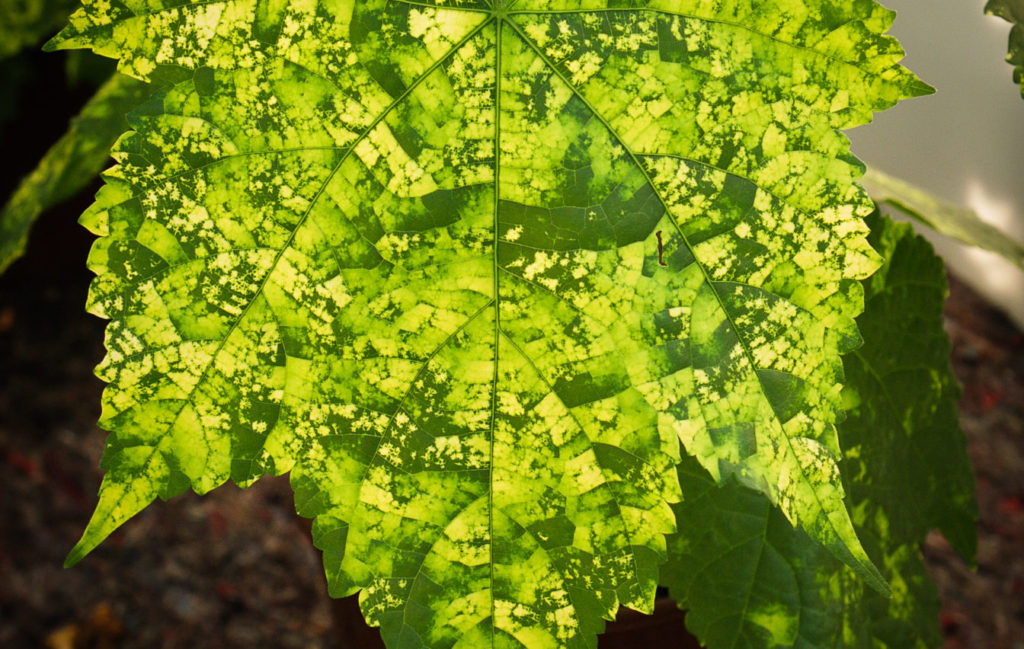 Dag Ragnar 
Blystad
: Can plant viruses give their hosts ornamental value?
Dag Ragnar Blystad (PhD) is a Norwegian plant scientist and photographer working at the Norwegian Institute of Bioeconomy Research's (NIBIO) Division for Biotechnology and Plant Health. Blystad's speciality is in plant virology, the identification of plant viruses, their spread and survival, and the control of plant virus diseases under Norwegian conditions. 
Plant viruses often cause reduced growth and vitality in infected plants, resulting in reduced yield and quality. But there are also plant viruses that cause no, or only very weak, symptoms in infected plants. In addition, a few plant viruses induce symptoms that have ornamental value. One example of a plant virus that causes ornamental features in its host is the tulip breaking virus. The tulip breaking virus provoke beautiful patterns and striping in the tulip's petals. These intricate floral patterns are created by the interaction of virus, host plant and growth conditions – producing beautiful patterns, mosaic, stripes, wave patterns and ringspots. The plants obtain ornamental value when these patterns emerge without reducing the plants' vitality and growth.  
In his talk Blystad will present several virus symptoms in plants – with a special emphasis on plant virus symptoms with ornamental value. 
---
Heather Dewey-Hagborg: 
Lovesick: Biotechnology and Intimacy
Dr. Heather Dewey-Hagborg is an artist and biohacker who is interested in art as research and technological critique. Her controversial biopolitical art practice includes the project Stranger Visions in which she created portrait sculptures from analyses of genetic material (hair, cigarette butts, chewed up gum) collected in public places. 
Heather has shown work internationally at events and venues including the World Economic Forum, the Daejeon Biennale, the Guangzhou Triennial, and the Shenzhen Urbanism and Architecture Biennale, Transmediale and PS1 MOMA. Her work is held in public collections of the Centre Pompidou, the Victoria and Albert Museum, the Wellcome Collection, the Exploratorium, and the New York Historical Society, among others, and has been widely discussed in the media, from the New York Times and the BBC to Art Forum and Wired.  
Heather has a PhD in Electronic Arts from Rensselaer Polytechnic Institute. She is a visiting assistant professor of Interactive Media at NYU Abu Dhabi, an artist fellow at AI Now, an Artist-in-Residence at the Exploratorium, and is an affiliate of Data & Society. 
She is also a co-founder and co-curator of REFRESH, an inclusive and politically engaged collaborative platform at the intersection of Art, Science, and Technology.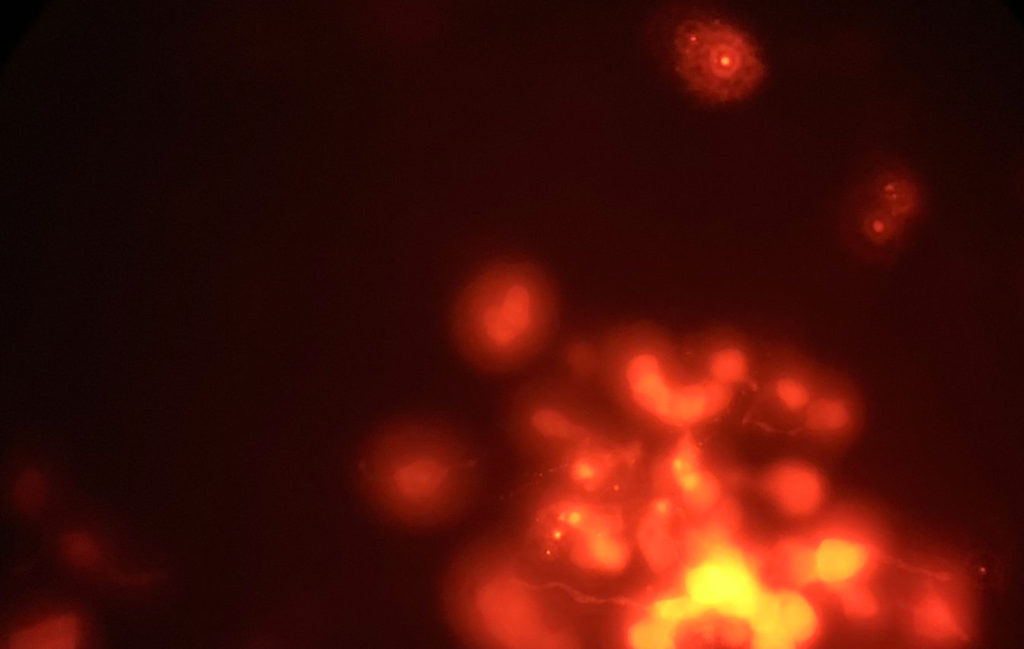 9:30
Welcome and introduction by Solveig Arnesen, Director of Vitenparken
9:45
Introduction of keynote 1, by moderator Nora Vaage
9:55
Keynote 1: Luís Graça & Marta de Menezes (PT): Adaptive responses
10:00
Break
10:45
Cammack Lindsey (DE): Discussing holobionts and relics from the revolution
11:00
Break
11:15
Hanna Halsebakke (NO): Aske til Aske
11:30
Tina Mariane Krogh Madsen (DK/FI): The Voices of Stones
11:45
Sara Worgan (UK): Bio-Frankenstein
12:00
Lunch
12:55
Introduction keynote 2, by moderator Nora Vaage
13:00
Keynote 2: Anna Dumitriu (UK): Art and the Impact of Infectious Disease
13:45
Break
13:55
Introduction keynote 3, by moderator Nora Vaage
14:00
Dag-Ragnar Blystad (NO): Can plant viruses give their hosts ornamental value?
14:45
Pei-Ying Lin (TW/NL): Virophilia
15:00
Cook-along with Haffi + Break
16:00
Laura Splan (US): Unraveling
16:15
Gavin Vaughan (UK): Should we have the right to transmogrification?
16:30
Break
16:45
Roland van Dierendonck (NL/NO): Viral Art
17:00

Ziwei

 Wu (CH/UK) & 

Lingdong Huang

 (CH/US)

: Mimicry 

 

17:15
Break
17:55

Introduction keynote 

4

,

 by moderator Nora Vaage

16:45
18:00

Heather Dewey-Hagborg

 (US)

: 

Lovesick: Biotechnology and Intimacy

 

18:45

Wrap up of the day and goodbyes

17:00