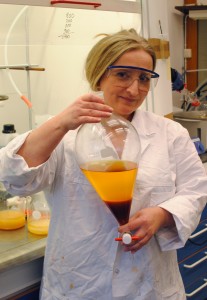 Hege Tapio
Hege Tapio is an artist and a curator based in Stavanger, Norway. Art driven by curiosity, knowledge, ability to convey and contextualize aspects of technology and research, both through speculation and critical attitude, have been the basis for many of the projects. Tapio founded and directed i/o/lab – Center for Future Art since 2001, where she established and curated Article biennial – a festival for the electronic and unstable art. Her Humanfuel project was first presented in HYBRID MATTER – a Nordic art&science network program, and her latest project was presented this year at Ars Electronica Festival.
Tapio is also engaged as Guest Artist / Guest Curator and currently part of the team of NOBA – Norwegian Bioart Arena, developing and programming the Norwegian hub for Bioart located at Vitenparken by Campus Ås. Tapio is also pursuing her own artistic research as Phd fellow at FeLT, Futures of Living Technologies at OsloMet
---
Roland van Dierendonck
Roland van Dierendonck is an artist and researcher based in Oslo and Amsterdam. In his practice he combines techniques from Biology and Media Technology. His interests include the translation of complicated processes and concepts into public experiences, as he has done with topics like emergence, ecosystems and microscopic interactions, using media ranging from robotics and genetics to living matter. His past exhibitions include the Ars Electronica Festival, London Design Festival and the Discovery Festival. Next to his practice he also likes to teach and create the conditions for stimulating art-science collaborative projects. In this context, he was leading the BioHack Academy at Waag, helped set up the Biospace of the Utrecht University of the Arts and founded Amsterdam Biolabs.